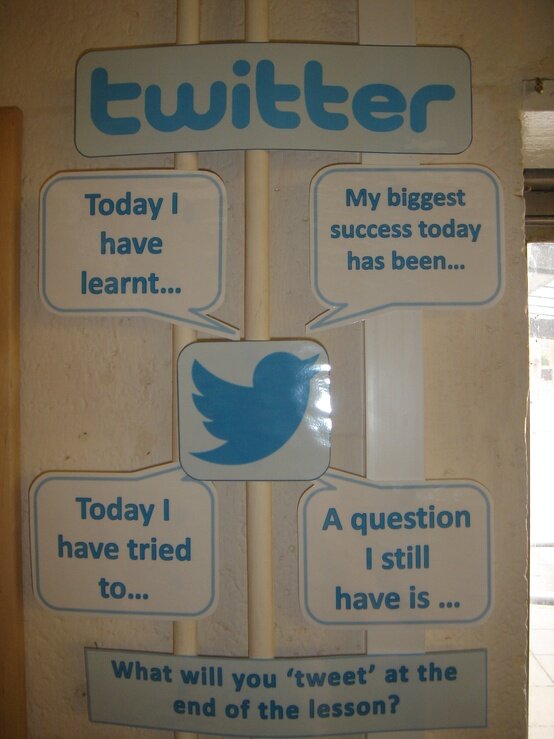 You don't need to search a lot to find great ideas sometimes. Since I found Pinterest, let's just say I had a lot of pins.
I saw this What is Trending in Learning? – Twitter Themed Back-to-School Bulletin Board, another idea using the Bulleting Board is in Twitter
The great thing about Twitter is just 140 characters. It's enough to convey a simple idea, simple enough for young and beginner learners.
Two Guys and Some Ipods had an amazing post about this and digital citizenship at Analog Twitter Wall to Build Relationships and Digital Citizenship.
At Hunger Games Lesson: Using Twitter to Engage our Student Readers. I love the idea. Read a chapter with students and make tweets about their thoughts.
In Particularly Primary, Twitter in the Classroom is another post in 2nd Grade.
Like they say, the sky is the limit.